Great Plains accounting software also known as Microsoft Dynamics GP, it is an integrated solution to process most of your company's accounting needs, this includes general analysis and general management of the supply chain, your finance and manufacturing, your customer relationship management and retail, your human resource and your project functions. The software system package was created by A Fargo, North Dakota-based company called Great Plains Software, who was the original developer of the program, it is an independent software developer for financial software systems, it locates in Fargo, North Dakota of the United States.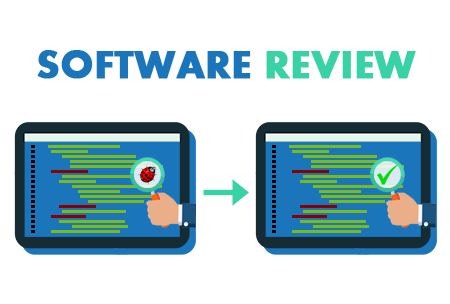 In view of corporate ERP/MRP industry, there has been quite some fierce competition between Microsoft Business Solutions (Great Plains, Navision, Axapta, MS CRM), Oracle (Oracle Financials, PeopleSoft, JD Edwards), IBM (including Lotus Domino), SAP, Microsiga (Brazil, Portugal). It is recommended to choose Microsoft or Java/EJB/J2EE platform.
Great Plains accounting software said that they are the first accounting software system available in the United States, which supports multiple users and work with Microsoft Windows operating system. Microsoft purchased the software firm in April 2001, after that, in order to fit it into their line of software products Microsoft had added the Great Plains accounting software to their Dynamics family of product serials and they have renamed it Microsoft Dynamics GP.
Great Plains accounting software can integrate with many other Microsoft products, the software's functionality also can blend with other accounting industry software solutions. Great Plain software has now more than 30,000 installations across different companies, this has made the software one of the most successful mid-market products to date. Microsoft Business Solutions is always a first jewel, few years after Great Plains acquisition, Microsoft Business Solutions purchased Denmark based Navision Software. We think that if you are in the USA, Canada, Australia, New Zealand, Middle East, Latin America and your are not a construction company – then Great Plains is good choice for you.
Great Plains accounting software has two choices of license, they are Business Essentials and Advanced Management. The Business Essentials option is about half the price of the Advanced Management license. Great accounting software has many good features that so many businesses follow, it has over 200 distinct modules and lots of modules and features can usually only be found in high end ERP software systems. With Microsoft as the back, the software uses the powerful and popular MS-SQL database. Which is the current trends in the IT applied science because it prefers toward reliable and standard database platform. We'd say you should look for ERP which sits in the standard database like Microsoft SQL Server, Oracle, IBM DB2, Ingress, Sybase, Unidata. SQL is the popular one and it will stay for a long time.
The software can also be customized to individual business's needs. It has eConnect and Integration Manager Integration tools. This software can also integrate with many third party add-ons, this has made it more powerful. It is widely available in the market for sale, most of the industry professionals know the brand name and know how to use it since the product has been on the market for a long history.
Great plain software supports the add-on for Credit Card Advantage which is produced by Nodus Technologies, Inc. This software program makes it possible to process payment immediate by credit cards using the Internet. So, technically Microsoft Great Plains has 10 years of history and is currently in the maturity phase.
Great Plains accounting software is a good choice if you want a comprehensive and powerful software system which addresses every need of your company's management in terms of finances of every branch of your business. There are not many Windows based accounting software which bundle and support as many users in the United States like the way Great Plains accounting software does, it was the pioneer in this kind of software. Great Plains should be considered as ERP platform ready for tuning to individual needs, it is the platform for the customization. It fits to all the spectrum of industries: apparel, medical, pharmaceutical, distribution, logistics, aerospace, defense, wholesale, metals, chemicals, retail and so on.
Related Post