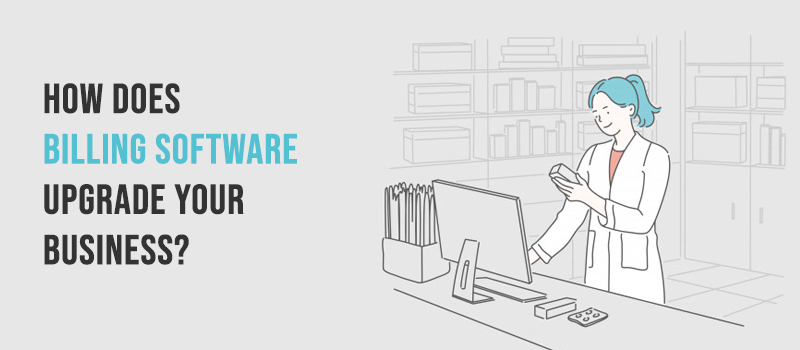 The billing software for your business dreams
Every successful business, billing software is important to follow the set standards of quality and professionalism. Whereas many stores or business have reached new heights using traditional methods, there is a shift in society's thinking. Customers want their favorite businesses to follow the latest business methods in the industry.
Billing software has made it possible for owners to take together the various basics of the business and access them from one place. They don't have to search for information anymore. Everything is updated and available at their fingertips.
When you buy the Billing Software, you must choose the most practical investment a business can make to get timely payments. It is also vital to continue processes and pay employees and vendors. If you having automatically billing software is mission-critical owing to the inefficient and time-consuming nature of sending a physical invoice and outrun the effects of a faulty billing system.
Whether it is about accepting payments through multiple payment options or sending SMS alerts to customers, there are numerous advantages of using the best billing software in Chennai. In this blog, we will take a look at some of those points in detail.
Easy to use legal billing software
Making an accurate invoice during the first attempt is crucial, or you end up upsetting the client and/or wasting a lot of time. Billing software is developed with a user-friendly and intuitive invoicing solution like the one offered and also, the billing software must allow you to access all the necessary details, like cash bill, bank accounts, invoices, and recent user activity, in one place. It would also make a lot of sense if the billing solution can easily on board all your present data.
This billing software has been developed for small and medium scale businesses development. The software developers provide technical support to enable owners to understand how the billing software works. Owners can contact the billing software developers for a free demo before they purchase the software.
Industry-specific billing software
All industries have various billing needs, and the company's niche should be an important consideration while choosing invoicing software. For example, a small warehouse that relies on payments from multiple clients may have different needs than a contractor with a single client who is billed every month.There are various kind of billing software available in market such as ERP billing software, GST billing software, Restaurants billing software, CRM billing software etc
Proper customer support and service
For this sensitive nature of the information handled by the billing software, it makes sense for the business owner to purchase one that offers rapid and easy to access customer support via call/ chat/ email for issue resolution. Additionally, ensure that the responses from the customer support team are prompt and that they are free of charge.
Bottom line
If you get the most value-adding billing software online should be a priority for every small business, even though it might come across as a trivial matter that requires little or no consideration. Finding the best online billing software in Chennai that fits your budget will drive business growth, and at the same time, provide you with the peace of mind that comes from not having to deal with faulty or delayed payments.