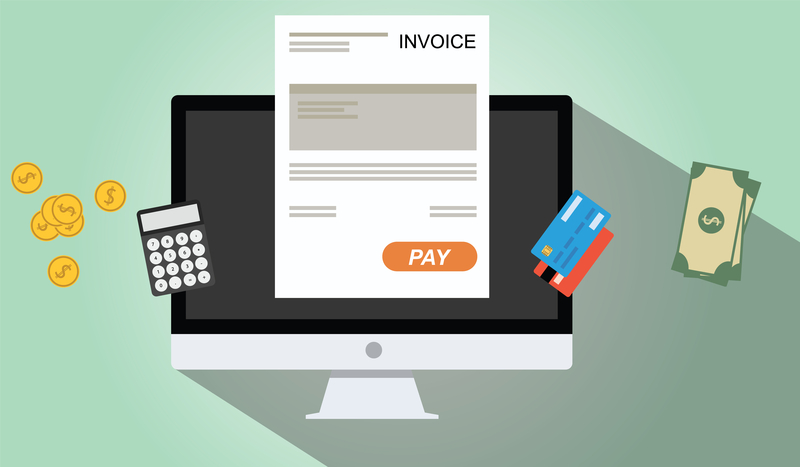 It is always good to explore all the possible ways that save you from losing potential customers. Right from carefully thought marketing activities to flawless payment processing, every strategy should win over the hearts of customers. Like to survive and sustain in this digitally empowered era? Then you should move to the next level of billing. Choosing the right billing software in Chennai is the viable choice here.
It is very true creating invoices, receiving payments, and tracking them is a huge challenge for every business. Especially for small business owners, it often becomes stressful. If you like to make these routine tasks quite easier, then having efficient billing software in Chennai becomes essential. Indeed, it is a great decision for your business growth. Do you like to know how it makes that? Read ahead.
So, What Is A Billing System For Your Business?
If you are still using manual billing, you know that invoice generation and respective payment collection are very tough. Typically billing software can be defined as the solution that handles all those activities related to billing processes. This automated system helps in generating invoices and following up the payments. Also, it enables all the business processes to be streamlined.
Every business owner in this strong competition arena looks for advanced digital solutions to grow their business. They also look for solutions that help in strengthening business processes. Finding and working with various possible retail solutions enhance their productivity and business value.
Billing software in Chennai is an important aspect among that. In fact, it contributes a major part to a comprehensive billing processing system. It is quite true that invoicing is an inevitable element in any business processing. Thus billing software has its predominant place in every business system.
What Are The Key Benefits That You Get From The Billing Software In Chennai?
Besides knowing what billing software is, it is time to know about it and utilize it in your daily business activities. Imagine the scenario in the traditional manual billing system. As long as you take the time to bill and send it to the client, you have to wait for the customer to pay for you. It is really impossible to think about manual billing if you really care for your growth. 
Keep reading to know modern billing solutions allow businesses to make their payments faster and nourish their growth.
1. Standardized billing process flow
With effective billing software in Chennai, businesses are allowed to easily handle a huge amount of data on a single platform. Even though for small and startup businesses where processes are limited, manual billing is a difficult task. Then think about large companies and organizations, it is even more complex. 
Here the best way to have a standardized billing process flow, irrespective of the business size is to have billing solutions. Automated billing software standardizes invoice generation, payment management, client mapping, and all other activities related to business billing.
2. Time and cost reduction
The primary thing that every business often looks for is to save on their time and cost. Here billing software in Chennai can definitely satisfy that. As it helps in scheduling creating recurring invoices and generates them at the right time automatically, it saves a great deal of time. In addition, such software comes with features of integration of customer portals and reminders. So, there is no need to search for a customer on the database.
While speaking about the costs, it saves a lot on paper invoices of the past. If your business has the billing solution, then you are rid of papers, stamps , and envelopes. This means you can make great savings on both time and money.
3. Customization
When businesses like to grow, there shouldn't be any limits. Specifically, if there is any setback or inefficiency to meet the individual customer requirements, it hinders the business growth. With billing software in Chennai, you can get complete customization based on your personal business environment. 
By generating invoices businesses can represent their brand professionally among their clients. You have a lot of templates to customize. Creating customized invoices based on the specific information and format based on customers enables quick and easy payment.
4. Faster billing and quick payment processing
As mentioned earlier, the time-consuming manual billing process leads to delayed payment processing. This is because; you have to undergo a number of steps to create an invoice in a manual billing system. But when you adopt billing software in Chennai, you can make payment processing easier. With such software, you can generate and send the bills automatically. Moreover, you can also send invoices to multiple customers simultaneously. 
It is apparent that if you send invoices on time, you can process and collect payment at the right times. Also, with reminder options, you can follow up on the pending bill payments.
5. Online payment accepting
In addition to faster payment processing, billing software in Chennai also allows sending secure links to invoices through email. By signing into the portal, customers can make payments online via such links. With cloud-based accounting software, businesses have the best feature of accepting online payments directly through their software.
It is well-known that online payment processing is very simple, but quick. Also, it is a secure payment method to receive the payments.
6. Data Security
Custom billing solutions deliver excellent protection for businesses against data theft. Also, if there is any crash or attack on the virus, you have a high chance of losing important data and files. But with billing software in Chennai, you can be with peace of mind as you have the feature of data backup.
Moreover, a high-end data security system builds confidence among the clients as their information is in safer hands. There is no data loss or leakage during the transaction processing because you are provided with greater security.
After going through the above points, we hope you are clear that billing software brings more benefits to your business. However, you should make the right decision. This is because; the best choice of billing software in Chennai, can support the growth journey of businesses at every step.